Our philosophy is simple: hire great people and help them grow as both professionals and individuals. We promote and commit to diversity, inclusion, and respect, no matter your level.
If you think you are a great fit for our team but don't see an opening listed below for you, we strongly encourage you to still send us your resume. We will never hesitate to hire a quality candidate if they are a good fit for KEG.
You should not be intimidated by any environment.
We are going to utilize technology to collaborate and work together
KEG has a different environment than a lot of engineering firms.
You really get to see projects happen, you don't just see it on paper.
Benefits & Perks
We are pleased to offer our employees a comprehensive benefits package. Our team's health and wellness are important to us, and we regularly review our benefits package to ensure it is both competitive in the market and beneficial to the lives of our employees.
Banked Time Program for billable overtime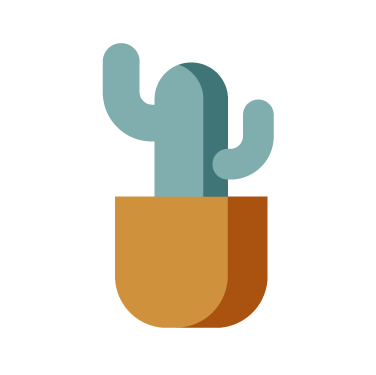 Work from home or remote work options available for most positions
Competitive salary and compensation structure
Employer-matching retirement contribution
Employer-paid employee health insurance
Employer-paid employee life/AD&D and short-term disability insurance
Employer-paid employee Dental insurance
Employer-paid employee Vision insurance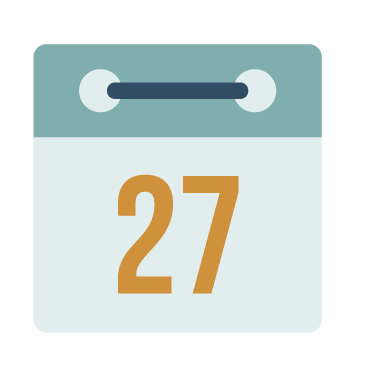 Paid holidays and generous vacation package
Annual Holiday & summer gatherings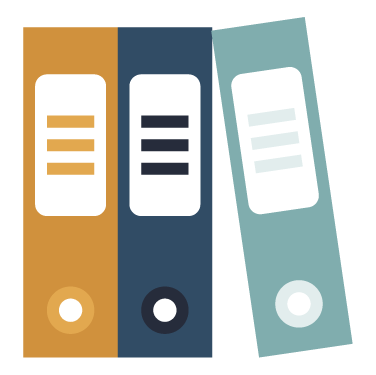 Tuition and Professional Development Reimbursement
Active gym membership reimbursement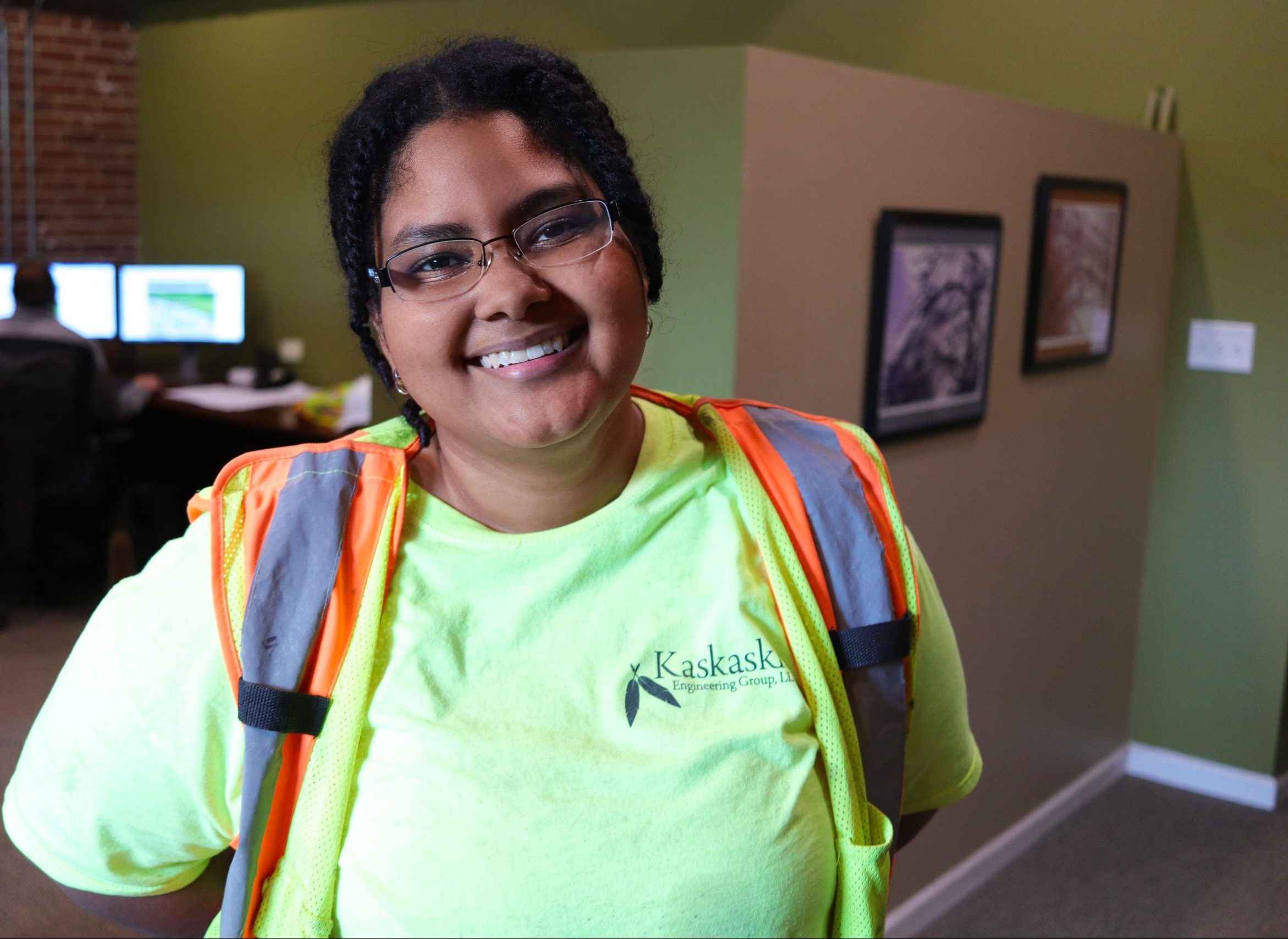 Diversity & Inclusion Statement
Embracing Difference 
At KEG, we do not just accept difference – we embrace it, we champion it, and we thrive on it for the benefit of our team, our clients, and the service we provide. We are proud to be an equal opportunity workplace and are committed to building a team that proudly represents a variety of backgrounds, perspectives, and skill sets. Kaskaskia Engineering Group, LLC is an Equal Opportunity Employer. Qualified veterans, minorities, females, and persons with disabilities are encouraged to apply.
Transportation Planner/Environmental Scientist
Learn more
The ideal candidate will have a minimum of 5 years of experience working in transportation planning and/or environmental science, specifically in NEPA documentation. Ideally, this position will be located out of our St. Paul, Minnesota office. Remote work is a possibility for this position, depending upon the candidate's ability to travel between project locations as needed.
Responsibilities May Include
This position will work closely with the Environmental and Transportation Team Leaders and Senior Environmental Science staff to lead and/or assist with a variety of tasks, including but not limited to:
Coordinate/perform development of environmental documents (Categorical Exclusions, Environmental Assessments, or Environmental Assessment Worksheets), technical memorandums, transportation planning and corridor studies/reports, public engagement materials, and related documents. Work in a collaborative environment within a multidisciplinary team of planners, engineers, and biologists to evaluate potential community and natural resource impacts resulting from transportation development projects.
Conducting environmental field investigations and the subsequent analyses and associated technical documents, including but not limited to wetland and stream surveys, wetland delineations, tree surveys, threatened & endangered species habitat identification, stream and water quality investigations, ambient noise measurements, preliminary special waste and hazardous materials data collection, historic property photo logs, and other investigations, as necessary.
Provide technical planning expertise to a wide variety of clients which include the DOT, counties, municipalities, and metropolitan planning organizations.
Interact with clients on behalf of the company on projects including project meetings, public meetings, and workshops.
Requirements
Bachelor of Science degree required, preferably in Environmental Science, Planning, Botany/Plant Ecology, Biology, or other allied natural/physical environmental resources disciplines. An advanced degree (Master of Science) in one of these areas is desirable, but not required.
2-5+ years of experience in:

Supporting preparation or review of National Environmental Policy Act (NEPA)/Minnesota EPA (MEPA) documents and the ability to translate those skills to prepare state-level environmental compliance documents primarily for transportation sector projects is required.
Working on projects with the Minnesota Department of Transportation, municipalities, and counties is desirable.
Wetlands delineation and waterway permitting is a plus.
Public engagement experience with transportation projects is a plus, but not required.
Working on a team to meet multiple deadlines.
Proficiently working with GIS software, such as ESRI ArcGIS.

An ability to:

Apply effective written and verbal communication skills when preparing technical reports and documentation, participating in project team meetings, and interacting with community members and clients.
Handle multiple assignments and adapt to changing deadlines.
Work in and around a variety of landscapes, including ditches, bridge embankments, roadway slopes, and other obstacles.

Some travel is required. Candidates should be able to regularly travel (day and overnight trips) to complete field investigations. Travel amounts will vary depending on workload but will mostly occur during the growing season (May-September).
Professional Land Surveyor
Learn more
The ideal candidate will have a minimum of 5 years of experience working in land surveying and possess their Professional Land Surveyor License. This position will be located out of our St. Paul, Minnesota office, with remote work and travel to and from project sites as needed.
Requirements
Professional Land Surveyor (PLS) licensed in Minnesota (or ability to obtain within 1 month of employment)
Minimum of 5 years of relevant professional land surveying experience
Proficiency in using surveying equipment, as well as associated technology
Strong written and oral communication skills
Ability to travel between project sites as needed, with work from home and flexibility outside of project work
Responsibilities
Assist Survey Manager with project assignments, tasks, and reporting
Take a lead role on day-to-day projects as needed
Provide excellent client service
Perform public record searches, land title review, signing and sealing surveys, and preparation of legal descriptions for a wide range of projects
Stake transportation and development construction projects and identify right of way, including interpreting construction plans and entering the design elements into field survey controller software
Perform topographic surveys
Develop scope and fees for client proposals
Day and overnight travel to and from job sites, as needed
Project Engineer/Project Manager
Learn more
This position would be ideal for a Project Engineer looking to grow their skillset to become a Project Manager. Qualified candidates should be a Professional Engineer with approximately 5-10 years of highway and roadway design experience. Applicants should have a thorough understanding of Department of Transportation design policies and local municipality code requirements; effective management skills for which to plan, direct, and monitor all aspects of projects; and the ability to coordinate with other internal and/or external team members.
The successful candidate will plan, schedule, conduct, and coordinate technical work on portions of major projects or in a total project of moderate scope. S/He will provide assistance to Team Leads in preparing current status information for internal reporting and for keeping clients informed on progress. The candidate should have a BS in Civil Engineering, PE license, the ability to secure PE licensure in other states, and 5+ years of progressively challenging design experience.
Responsibilities May Include
Prepare project scope, schedule, and fee for review by Team Lead.

Prepare design plans for projects s/he leads and/or the tasks assigned to him/her.

Prepare and process construction plans for approval.

Prepare supporting calculations, construction specifications, and permitting for residential and commercial projects in various jurisdictions.

Complete design calculations.

Research code requirements and design procedures manuals.

Verify design computations and plan detailing for conformance with codes, manuals, and design considerations.

Operate Microstation V8i, GeoPak, and various other software applications.

Visit project sites to review conditions as appropriate.

Coordinate with other engineers, technicians, and administrative assistants during preliminary and final plan preparation for conformance to standards and code requirements.

Prepare draft correspondence, technical specifications, and reports.

Attend and participate in various client meetings with various local, transportation, and regulatory agencies, as appropriate.

Have good oral and written communication skills in order to lead and/or moderate meetings with interested parties and stakeholders.

Communicate with project team members, client representatives, review agencies, and others as appropriate to project.

Coordinate final design computations with review agencies.

Coordinate utility disposition on projects with involved public and private utility companies.

Prepare draft cost estimates, periodic reports covering construction activities, pay estimates, and data necessary to document acceptability of materials and quantities for final payment.

Assist business development and operations team with proposals and client development.

Perform all work in a safe manner and with equitable treatment towards all.
Learn more
This position will join our Structural group and report directly to the Team Lead. Qualified candidates will have a solid technical background and the ability to thrive in a fast-paced, dynamic team environment. The ideal candidate should have a BS in Civil Engineering, both a PE and SE license in Illinois, the ability to secure PE licensure in other states, and 10+ years of progressively challenged structural design experience. Remote work and flexibility is available.
Responsibilities May Include
Performing fieldwork, such as site investigations for bridge condition reports or building inspections for residential and commercial clients

Structural design and development of plans and specifications for both bridges and buildings

Preparing technical memoranda, reports, and electronic deliverables

Performing complex structural engineering calculations, including coordination with requirements for other disciplines and detailing of project-specific conditions

Performing engineering analysis and calculations

Assisting with studies and alternative analysis

Data collection, analysis, and documentation

Assisting with client meetings and proposal research

Working with various internal and external partners to facilitate orderly execution of projects

Performing all work in a safe manner and with equitable treatment towards all

Developing scopes, schedules, and budgets for assigned projects
Requirements
Bachelor's degree in Civil Engineering with 10+ years' experience; a focus on Structural Engineering is preferred

Professional Engineer (PE) in Illinois required

Licensed Structural Engineer (SE) in Illinois required

Capable of using spreadsheet, word processing, and standard office software

Extensive knowledge and experience working with various operating systems including but not limited to MicroStation/Openroads and AutoCAD Civil3D drafting

Possesses an understanding of regulatory and permitting requirements for a variety of jurisdictions

Must possess a valid driver's license
Learn more
This position will join our Geotechnical Team and report directly to the Geotechnical Team Lead. We would prefer a minimum of one year of prior engineering experience (or internships), but will consider new graduates for this role. This position would ideally be located in KEG's Belleville, Peoria, or Geneva Illinois offices, as well as Saint Paul, Minnesota. This position will be provided with the opportunity for remote work and flexible scheduling as project work allows.
Responsibilities May Include
A higher education degree in a Geologic-related science or in the engineering field
1 to 3 years of prior geotechnical field investigation experience is preferred

Engineering Intern (EI) designations are preferred, but must be acquired within 90 days of hire

Demonstrated knowledge of field investigation means and methods with local geology, as well as geotechnical engineering laboratory testing and software applications are preferred

Physical requirements for this position may include frequent standing, walking, lifting, bending, and working outside in all weather conditions

Valid driver's license and ability to travel to and from job sites as needed is required
Responsibilities
Supervise and/or support materials testing and logging during field exploration and drilling of soil borings, including collecting samples during drilling and coordinating laboratory services

Coordinate and perform field investigation work at the outset, which may include out-of-town travel and overnight stays from time to time, as needed

Execute geotechnical project assignments, including assisting with engineering analysis, geotechnical report preparation, and development of geotechnical recommendations

Perform basic soils laboratory testing and reporting

Provide project-level development of proposals and reports after repeated performance of field investigation work and knowledge of local geology and experience grows

Give excellent client care, ensuring that client commitments are met while delivering excellent communication throughout

Assist in business development activities and actively participate in professional and technical organizations within the geological sciences and/or engineering field
Learn more
Civil Engineer I or Engineering Technician will join our Transportation Team and report directly to the Vice President of Transportation. Qualified candidates will have a solid technical background, a strong sense of project ownership/responsibility, and the ability to thrive in a fast-paced, dynamic team environment.
This position may include performing and/or leading field investigations; engineering analysis, calculations, and recommendations; design and development of plans and specifications; report writing; researching and resolving design and construction problems; and assigning, reviewing, and evaluating laboratory or field data for inclusion in reports.
We currently have opportunities in all KEG offices for Staff Civil Engineers (Civil Engineer I positions). Qualified candidates will be majoring in Engineering, Civil Engineering, or Construction Management with emphasis on Transportation, Water Resources/Hydraulics, Land Surveying, or Site Development.
Requirements
Must be a graduate or future graduate of an ABET Accredited Civil Engineering (or Engineering with Civil Emphasis) program

Minimum 3.0 GPA

Previous office experience or field application of engineering concepts (farming, excavation, construction, etc.) preferred

Experience using Microstation or AutoCAD Civil 3D

An attitude and commitment to being an active participant of our culture is a must (be a nice person)

Must possess a valid driver's license
Responsibilities May Include

Work in collaboration with KEG Project Managers, senior-level team members, and engineering interns

Assist in the preparation of designs, construction plans, specifications, and cost estimates for various projects

Assist with cost estimating and performing quantity take offs

Draft technical memoranda, reports, and electronic deliverables

Assist with studies and alternative analysis

Perform CAD and Civil3D drafting

Assessing and implementing regulatory and permitting requirements for a variety of jurisdictions

Perform field activities, including site investigations and land surveying, data collection, analysis, and documentation

Participate in client meetings, proposal research, and writing assignments
Learn more
This position will provide oversight and technical expertise to KEG's active projects. KEG's Construction Technicians work on a diverse range of high-profile transportation projects throughout the Midwest. Qualified candidates will have some experience documenting and managing a variety of quality control inspection activities designed to ensure highways, bridges, and transportation projects conform to specific plans and specifications. Experience with DOTs and state and federal agencies is preferred. Some travel may be necessary.
Requirements
Bachelor's or Associate degree preferred

2+ years of experience providing construction inspection and documentation

Must possess a valid driver's license

Perform all work in a safe manner and with equitable treatment towards all

Ability to carry up to 25 pounds and climb ladders

IDOT Documentation of Contract Quantities Certification

A combination of the following certifications: Aggregate Level 1 and 2; PCC Level 1 and 2; HMA Level 1; Nuclear Gauge; Erosion and Sediment Control Basics; STTP-S33 Soils Field Testing and Inspection; IDOT CMMS Training
Responsibilities May Include

Analyze or resolve operational problems

Assign or prepare work schedules, duties, tasks, or responsibilities

Assist workers engaged in construction projects

Confer with personnel to resolve problems

Direct construction projects

Follow, interpret, or read blueprints or schematics

Inspect construction site

Interpret detailed CAD drawings

Prepare progress reports

Recommend and enforce safety regulations or procedures

Record Data
Get In Touch
Send us a message and we will get back to you as soon as possible.
(618) 233-5877 
We have created a network of offices across the Midwest to serve our clients and partners.