Case study | Geotechnical Engineering
Fort McCoy – Reserve Pay Mission & Fitness Center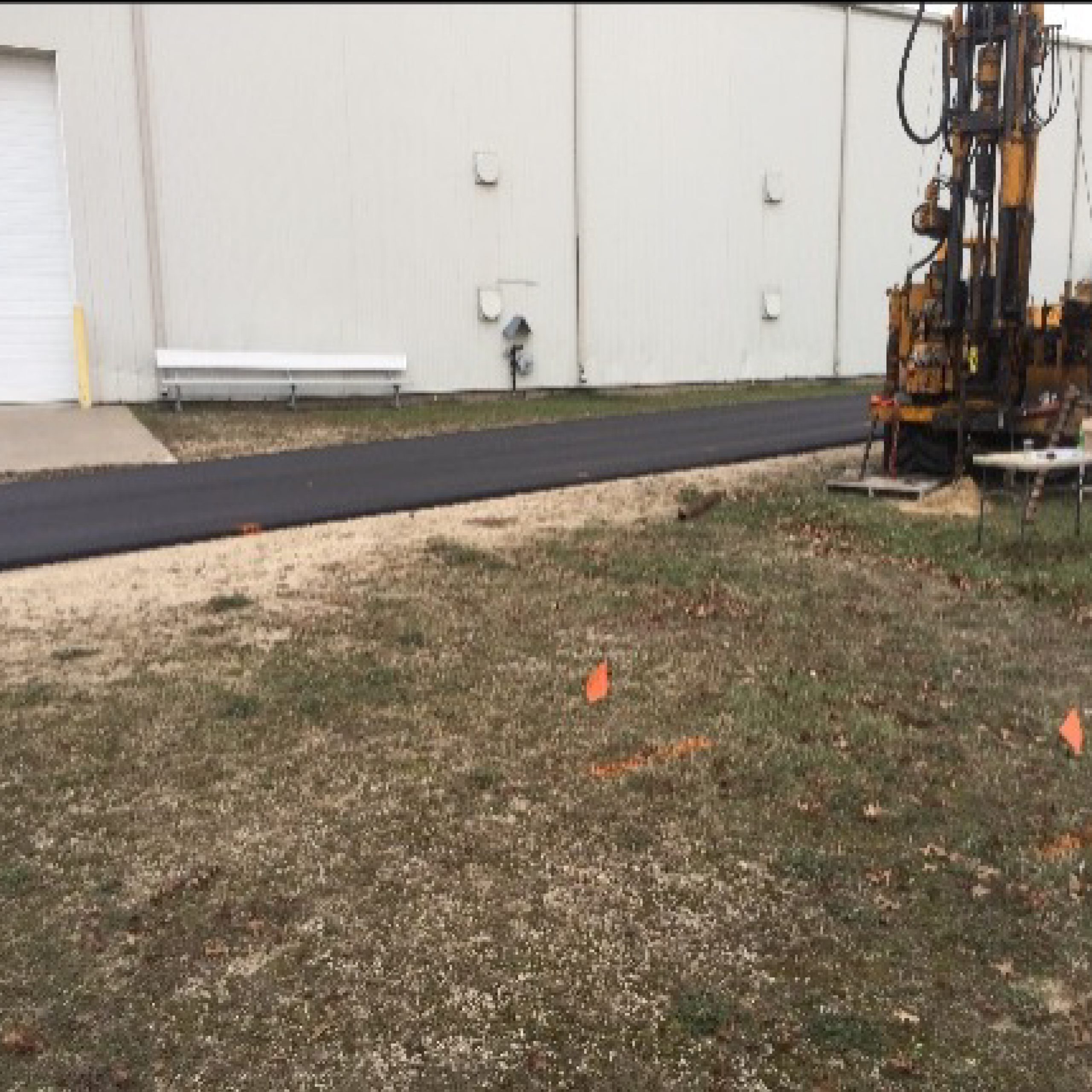 Details
---
Owner
Unknown
Client
Raimonde Drilling Corporation
Project Cost
$40,000 (Engineering)
Status
Completed 2017
Summary
Kaskaskia Engineering Group, LLC (KEG) performed geotechnical services as a subconsultant to Raimonde Drilling Corporation and SEH, Inc. – Architects, for foundation improvements to five existing barracks buildings and for two 3,000 to 4,000 square foot building additions to the Fitness Center at Fort McCoy, Wisconsin.
Project
KEG services included field coordination and logging of 16 borings for the Reserve Pay Mission barracks and 8 borings for the Fitness Center improvements and coordination of laboratory testing. The explorations and lab data were then summarized by KEG personnel in geotechnical reports for each of the improvements.  Sands were the predominant subsurface materials encountered during the exploration.
KEG personnel coordinated site access authorization with facility personnel, staked the boring locations, performed the geotechnical exploration and engineering evaluations, including foundation analysis and settlement calculations, and provided construction recommendations.
Get In Touch
Send us a message and we will get back to you as soon as possible.
(618) 233-5877 
We have created a network of offices across the Midwest to serve our clients and partners.
Bohdi is a Golden Retriever whose hobbies include ripping up clumps of grass in his yard, sneaking tomatoes from the garden, and playing tug of war.  He loves learning new tricks and snuggling after a long day.  As you can tell by the picture, Bohdi also enjoys sipping pumpkin spice lattes and roaming the aisles of Target.
Oona is "the puppy" of the family because she is so little and playful. She loves to be in on all the action and wants everyone to be happy (she howls whenever the baby cries so someone will help him). She also loves a good snuggle and sleeping under Jennifer's desk.
Skya is an "All American" mix: Collie, German Shephard, Golden Retriever, and a little something else. She was adopted in 2017. Her favorite things include herding her kids, barking at the mail truck, and being near her boy. She is the biggest lap dog around!
Annie is a pandemic puppy, born in the Fall of 2020. Her rescuers at Partners for Pets assumed she was a boxer mix, but she's all love no matter what breed. Annie loves playing in the sprinkler, giving LOTS of kisses, and being outside enjoying the sunshine. She is always game for some fetch or hide-and-seek with her kids, Ben and Shelby. She is a 60-lb "lap dog" and spends her evenings snuggled on the couch with Mom. We love her to pieces!
Finn is a Great Pyrenees/Lab mix and his favorite thing to do is swim – whether it's in the river, lake, pool, or just a good ole mud hole!
James is a black lab/weimaraner mix.  His hobbies include camping, swimming, digging holes in the back yard, chasing the cat, and getting his leash out when he wants a walk.
Ole (oh-lee), born in November 2021, is a sweet little Cavapoochon. He is perfectly content cuddling on laps, although he likes to play a couple times a day. He's great with kiddos and likes to eat snow, but quickly shivers and whines to go back inside. As a Minnesota pup, he will figure out winter sooner than later!
Sorin is a wild child whose all in no matter what she is doing – she's a big cuddler in the morning and a tug-of-war beast at night.  Her idea of retrieving is a game of keep away. She loves to chase squirrels and bunnies in the backyard and lets us know when the neighbors are backing out of their driveways or an Amazon delivery has just arrived!  She loves going for car rides but treats them like a kid on a roller coaster- she can't wait to get in the car but then barks like crazy during the entire ride.  She's sweet, and smart and funny and we love hanging out with her as much as possible… and can't remember what life was like in those pre-Sorin days!!
Leonard (Lenny) is a purebred golden lab. His hobbies include bugging his big sister Maggie, roaming the office for treats, and sleeping. Lenny is a lake dog at heart and loves spending his weekends at Donze Lake with his family. He is our cutest office greeter in Belleville (shhh…don't tell Maggie we said that), and we are so excited to have him on the team.
Brody is a golden doodle. He loves cats and to run free, but also likes to be lazy most of the day and take naps on the couch. Absolutely hates baths, swimming, etc. Brody would much rather enjoy any human food rather than eat his food or treats.
Tucker is a Catahoula mix. He is much more active than Brody and loves being outside chasing bugs or birds. He also loves to play with his toys and in the water. 
Maggie is a high-energy Staffordshire Terrier/Hunting Dog mix that was adopted from the shelter in 2017. She loves regular trips to play in the woods. She works full-time guarding the Belleville office, but was almost fired her first month after electrocuting herself while unplugging some conference room equipment.
Ruby is a Dachshund who loves to eat, sleep, and get anyone's attention she meets. 
Clyde is a lab-hound mix who loves to hunt and chase local wildlife. When he needs to rest, he likes to sunbathe in the yard. In the summer he enjoys feeling the wind in his ears on boat rides.
Maggie & Leo
Matt Masterson
Maggie is a 6 year old half Weimaraner, half Australian Sheppard mix.  She is a smart, energetic, and fun-loving dog who enjoys chasing squirrels and large flying insects (like bees and horse flies).  She likes to shake hands for treats, wrestle and chase her human brothers, and go for walks.  Leo is an 11-year-old Goldendoodle who was a perfect fit for the Masterson family late in his life. He is full of energy and love, and is a total sweetie to anyone he meets.
Moxie is a Weimaraner that enjoys barking at any cars that dare drive by the house, catching frisbees, and pretending to be a lap dog – and you cannot tell her that she isn't!
Kida is a beagle who would sleep all day if she could. She loves snuggling, hiding under the covers, and trying to sneak food from the table. Watch out rabbits! Even in her older years, Kida is still good at cornering critters in the yard.
Sven is a chihuahua mix born in 2015. He is super spoiled and always makes sure he has a human to pamper him. He loves running, picking fights with bigger dogs, and have play time with his favorite teddy bear. Curiously, Sven enjoys wearing clothes.  He even kind of dresses himself with a little help.
Pepper is a yellow lab that was born in 2013.  Besides getting brushed, she loves to hunt pheasants and swim in the lake. She is a great family dog and splits her sleep time between our two son's bedrooms.
Sophie is a Morkie whose favorite pastime is to howl when you aren't in the same room with her.  She also enjoys long naps and lots of treats. 
Cider, born August of 2020, joined the Velloff family during the middle of the Pandemic in October of 2020. She is a Mini-GoldenDoodle and is the sweetest Cider you will ever meet! She absolutely loves having her belly rubbed, going for walks around town, and participating in "Pup" Crawls. Her bark is far from fierce and more of a soft "woof". During the winter months, if she lays a little too close to the fireplace, we call her "hot-Cider" and during the summer- after her walks-she simply is just "hot" Cider.
Greta & Tilley
Matt Masterson
Greta is a 10-year-old yellow lab. Greta's job is to chase squirrels off the bird feeders. Tilley is a 15-year-old Toy Fox Terrier. Tilley's goal in life is to sit on laps and snuggle. They make quite a pair.
River is beagle mix that was adopted from Vanderburgh Human Society in 2019 as part of KEG's Anniversary week celebration where we were encouraged to volunteer or donate to a local animal shelter. He loves camping, playing with kids, and laying in the sun. His hobbies include "protecting" the backyard from squirrels and birds!